Page 1 of 2
NEWS

Recording in Spain. TBC.
The ST Custom Guitar built by luthier Salvador Soriano from Greyhound Guitars.

The custom fretboard inlays
I choose the Scissor tailed Kite as a model for the fretboard inlays, luthier Salvador Soriano tested them with a non permanent filler and sent the photos for approuval before inserting the albalone inlays.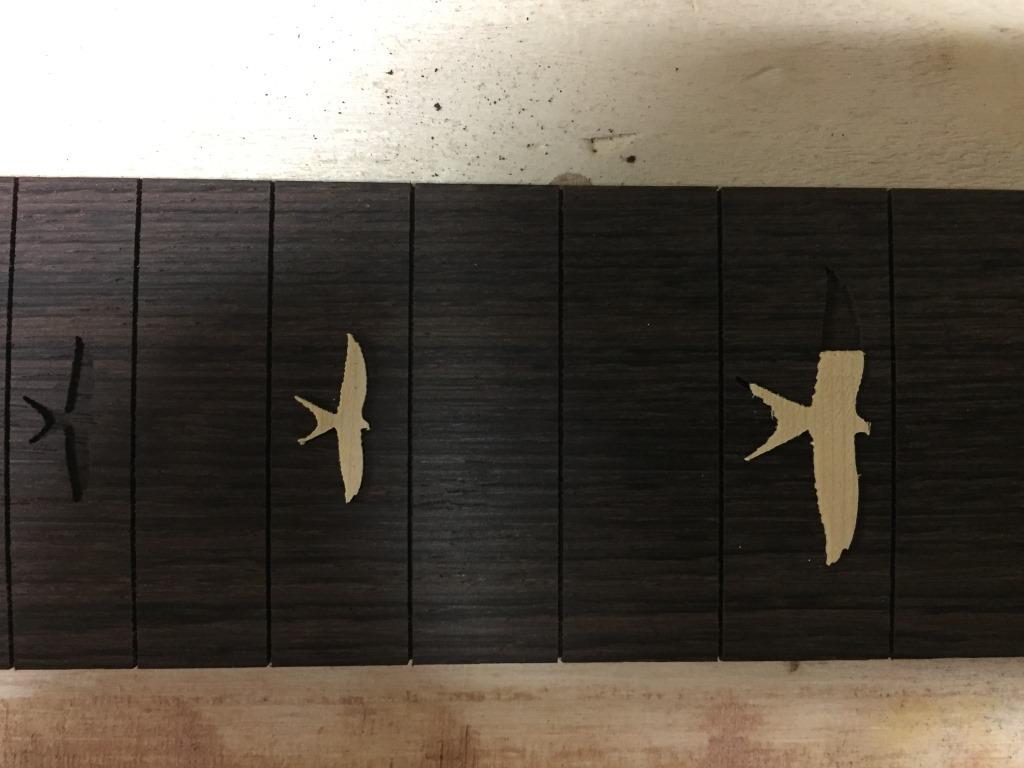 The 'MOAB' project update. Here's a rough mix of 'Waving Bass', with bassist Steve York .
Playing the Greyhound Guitars ST Custom model.
Soundcheck with guitarist Pascal Corriu in Montpellier.
I've known Pascal since we met studying at the Guitar Institute of Technology in Los Angeles.
During the concert singer songwriter Chris Gonzales with whom Pascal and myself have worked with came to jam.
Acoustic duo gigs in the South of France in Montpellier & Remoulins.
First test of the custom Greyhound Guitars ST model in a small club setting straight into amp.
Instrumentals produced and arranged by Steven Forward
Recording sessions. Instrumental tracks.
Demo for Daguet Guitars at Guitare Village, Domont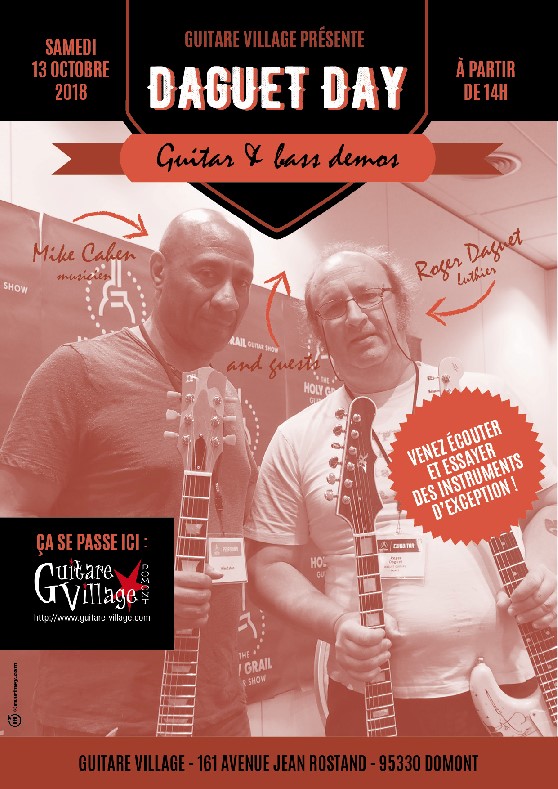 Visual by Martney. Contact : Martney Communications
Workshop at UPEM- LACT. (Marne la Vallée University)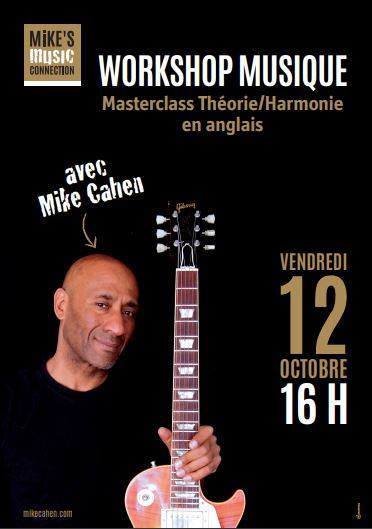 Visual by Martney. Contact : Martney Communications
The 'Kalamazoo Gals' WWII Gibson guitar project update.
John Thomas a world authority in acoustic guitars has participated in many seminars across the world presenting his book The story of extraordinary women & Gibson's Banner guitars of WWII. John is currently presenting the 'Kalamazoo Gals' Gibson in Cremona Italy

July September Recording sessions
Original acoustic tracks with arrangements and mixing by Steven Forward.
Krishna Black Eagle, american singer songwriter. Recording original tracks to be featured during his concert at the World Peace Day Concert , Central Park, N.Y.C.
'Mike's Music Connection' II workshop/clinic at Studio Bleu rehearsal studios, Paris.
Guests : Vincent Loret from VL Effects Custom Shop presenting the High Tone VL20 handwired amp.
'Mike's Music Connection' I workshop at Studio Bleu rehearsal studios, Paris
Guests: Alain Decampos (drums) and Marten Ingle (bass)
Vincent Loret from VL Effects Custom Shop presenting the new 20w High Tone amp featuring 6V6 power tubes.
The Holy Grail Guitar Show, Berlin .
Demos for M Tone Guitars (U.S), Daguet Guitars (Fr), Ergon Guitars (P) and San Lorenzo Guitars (Fr)
Interview for Premier Guitar Magazine interview for M-Tone Guitars.
Mike Cahen absolutely killing it on an M-tone Flight Risk @holygrailguitarshow. #guitardemo #guitarpro #mikecahen #electricguitar #guitar #boutiqueguitar #bespoke #customguitar #knowyourtone #tone #luxury #coolguitars #mtoneguitars #fralinpickups #hggs #holygrailguitarshow2018 pic.twitter.com/JrdD9Z2fg1

— M-tone Guitars (@MTONEGUITARS) 7 May 2018
One of the highlights of the 2018 Holy Grail Guitar show was meeting Fretboard Magazine author John Thomas.
John brought two guitars to the show: A WWII 'Kalamazoo Gals' Gibson featured in the short video below and another acoustic destined for Eric Clapton.
Here's a trailer for John Henry's book 'Kalamazoo Gals' on the ladies who built guitars for Gibson during WWII.
Kalamazoo Gals from John Thomas on Vimeo.