Anything heartfelt...blues, jazz, acoustic and even an exotic slant if I decide to play the Mohan Veena, an Indian instrument.
Over the years the band concept has remained the same: play good music with people I like and respect.
Bass
Marten Ingle, Roger Inniss, Ken 'Big Dawg' Smith (Nashville Session player, Bobby Bare), Romain Dru, Matt Emana, Kim Yarbrough, George Wolfaardt,
Drums
Pat Buchmann, Chris Henry, Alain Decampos, Marty Vickers, Bertrand Lalanne
Guitar
Zach Prather (Luther Alison)
Keyboards
Gary Karp, Jacques Bouniard, Christoph Esbstosser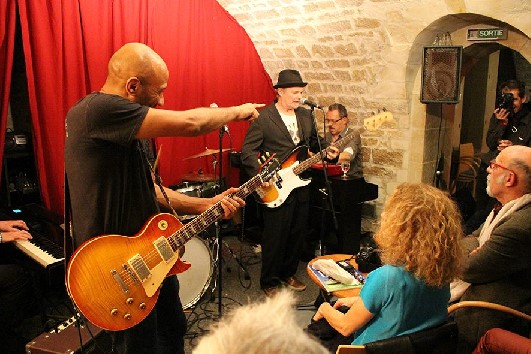 Mike, Marten Ingle and Jacques Bouniard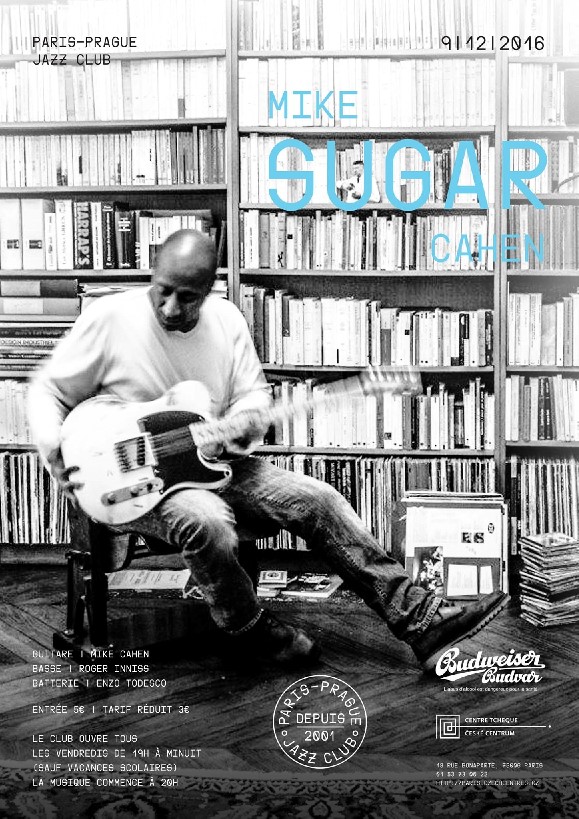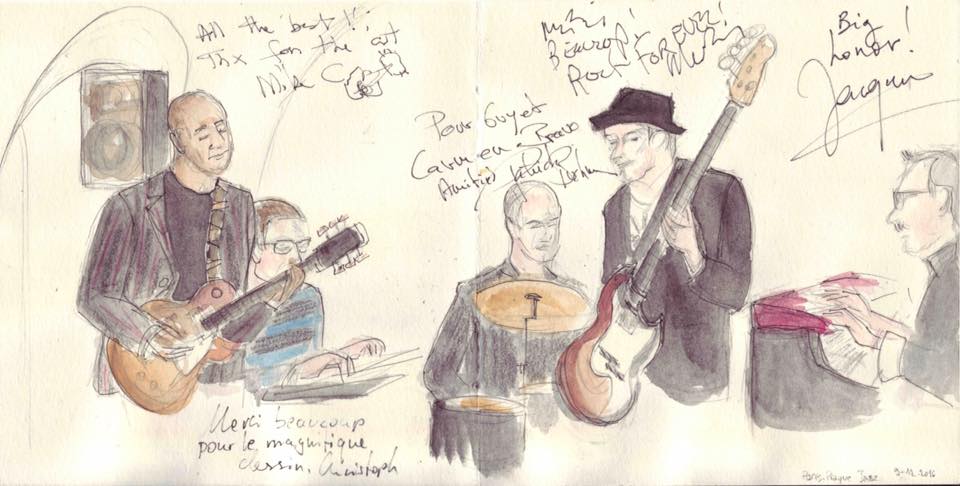 Paris Prague Jazz Club by Guy Chatton.