Listen on Spotify
DEMOS AND CONSULTANT
Bare Knuckle Pickups, Lag Hyvibe, Greyhound Guitars, Tao Guitars, Hilko Guitars, San Lorenzo Guitars, VL Effects, Daguet Guitars, M-Tone Guitars, Vilas Guitars, Ergon Guitars, Vilas Guitars, Baccus Guitars, Meloduende Guitars and Andy Manson Guitars.
GREYHOUND GUITARS. Spain

Following a demo for luthier Salvador Soriano in Berlin, Salvador offered to build me a custom guitar. The project involded choosing tone woods, neck profile, inlays etc.
Demo featuring the ST Custom with Duncan MacKay (Gary Moore, Kate Bush, Alan Parsons) on Hammond organ and produced by Steve Forward (Paul McCartney, Ray Charles, Jimmy Page).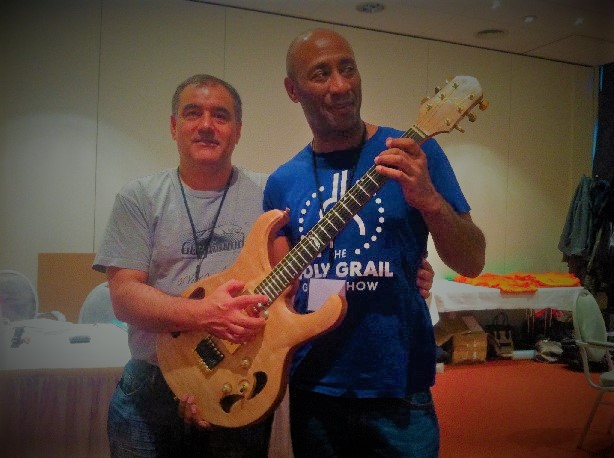 LAG HYVIBE 'SMART' GUITAR
BARE KNUCKLE PICKUPS: 'Brown Sugar' telecaster pickup demo

The Bare Knuckle Pickups website
M-TONE GUITARS. (U.S)
Luthier Matt Proctor is based in Portland, Oregon and builds a limiited number of hand crafted instruments per year. Here's the interview at the Holy Grail Guitar Shown Berlin for Premier Guitar Magazine.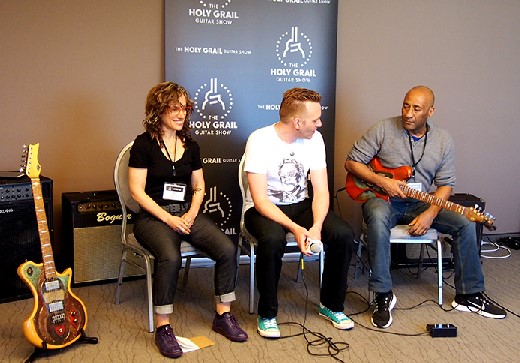 M-Tone Gutars luthier Matt Proctor speaks about his approach to building guitars.

VILAS GUITARS. Spain
Argentinian luthier Diego Vilas is based in Madrid, Spain.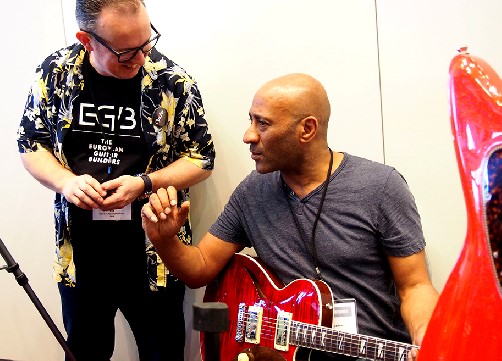 DAGUET GUITARS, France
Demo at the Holy Grail Guitar Show.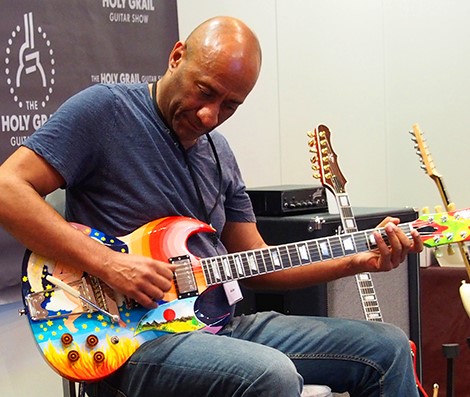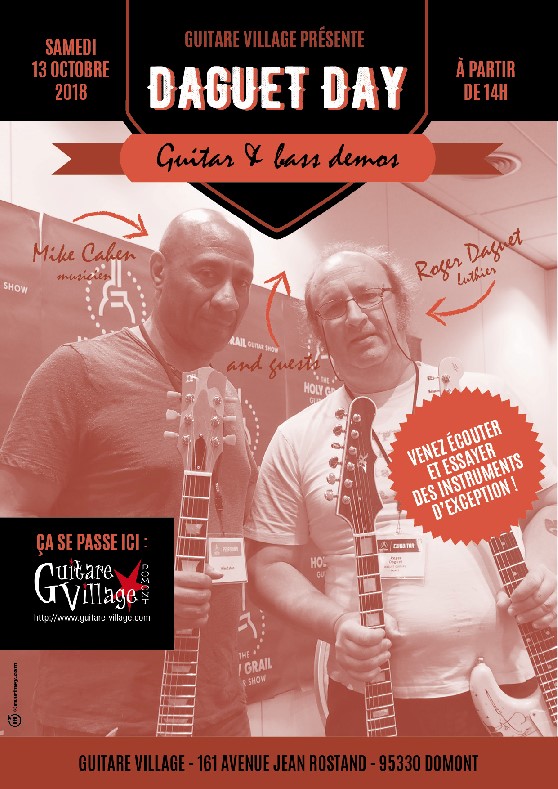 Visual by: Martney Communications
SAN LORENZO GUITARS, France
ERGON GUITARS, Portugal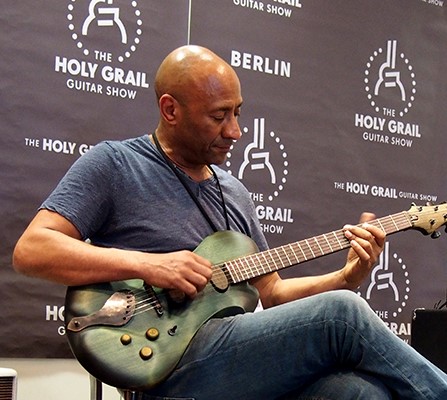 ANDY MANSON GUITARS
Andy is one of the top acoustic guitar builders in the world. Just ask John Paul Jones from Led Zeppelin.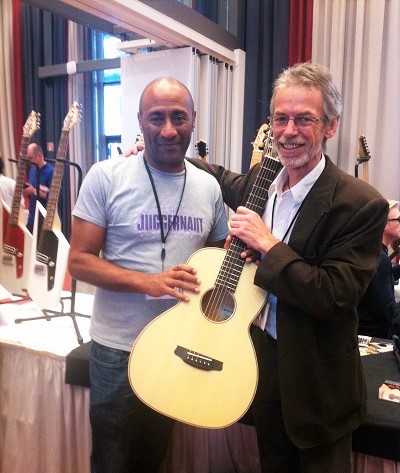 SETH BACCUS GUITARS. U.K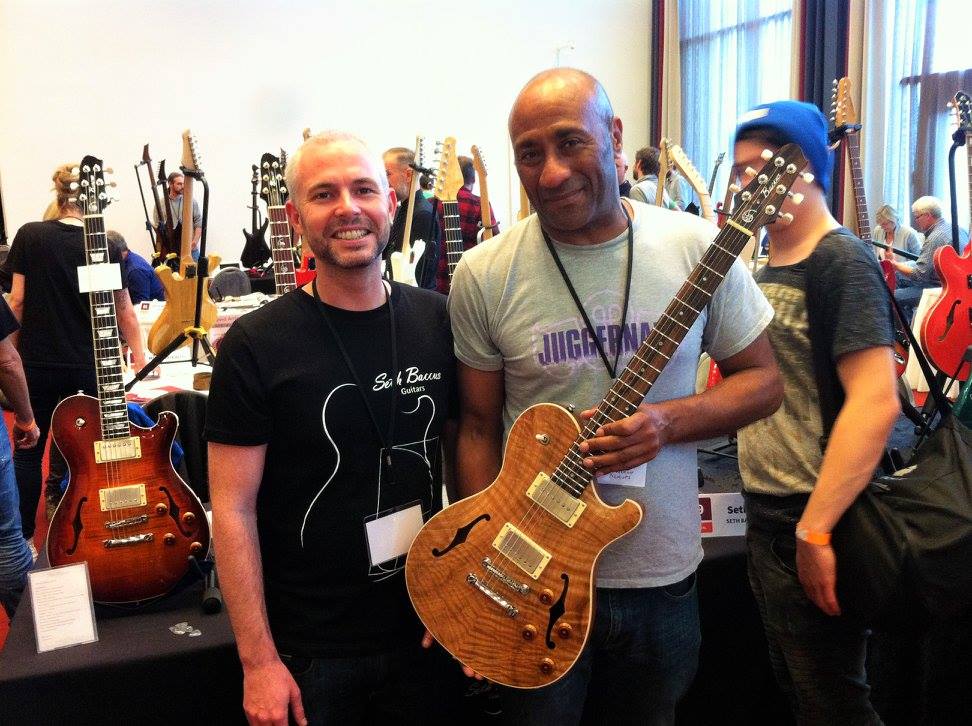 HILKO GUITARS. Belgium
VL EFFECTS. France
VL Custom Shop guitar pickups validation at Studio Bleu.
OYSTEIN HUSEMOEN, Norway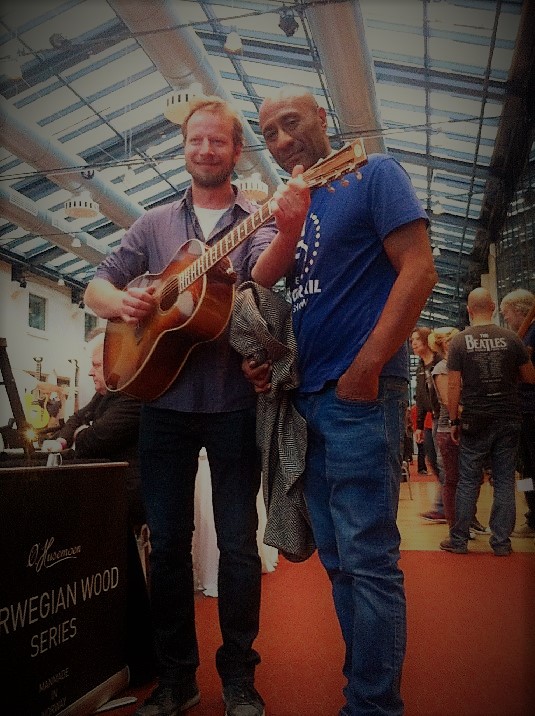 TAO GUITARS, Belgium